The St. Louis Blues have not had anywhere near the season they expected. Coming into the 2022-23 campaign, they expected to be at least a playoff team, if not a top competitor for the Stanley Cup. Now, officially less than a month away from the NHL Trade Deadline, they are more likely to be in the hunt for Connor Bedard than for the Stanley Cup. Though the tables have turned unexpectedly, Blues general manager Doug Armstrong now needs to lean into his reality and do his best to optimize his position in the absolutely loaded 2023 Draft. With a bevy of unrestricted free agents (UFAs) on his roster, that means making several trades between now and the March 3 deadline.
But the trade doesn't have to be the end of the story. Many Blues fans and analysts are talking about the team's desire to keep some of its current free agents without recognizing that it isn't an either-or proposition. Armstrong needs to trade his free agents and maximize value now, but that doesn't mean he can't negotiate with these free agents in the future. Still, he has to have his priorities in place: neither Armstrong nor these UFAs will have a very bright future in St. Louis if the right moves aren't made now to build for the future.
Who the Blues Must Move
The Blues have five free agents who they need to consider trading before the deadline. Three are non-negotiable. Two will depend on the offer they get. But they must be actively shopping and listening to offers on all five. Here they are, in order of priority.
Vladimir Tarasenko
Vladimir Tarasenko is the most obvious case of a player the Blues need to trade. The relationship has been fractured ever since the Russian superstar asked for a trade in July 2021. To his credit, he returned to the team without complaint when no trade materialized and had one of the best seasons of his career in 2021-22. But this season, Tarasenko has played like he had one skate out the door, and recent comments made to Blues beat reporter Jeremy Rutherford about his future with the team indicate that the 31-year-old believes his days might be numbered in St. Louis.
Ryan O'Reilly
Team captain Ryan O'Reilly may be the exact opposite scenario from Tarasenko. No one really wants to see him leave St. Louis. O'Reilly has certainly voiced his desire to stay. He is the team's captain and their Stanley Cup hero, and they have no replacement for him on the roster. So why trade him? The value is simply far too high not to.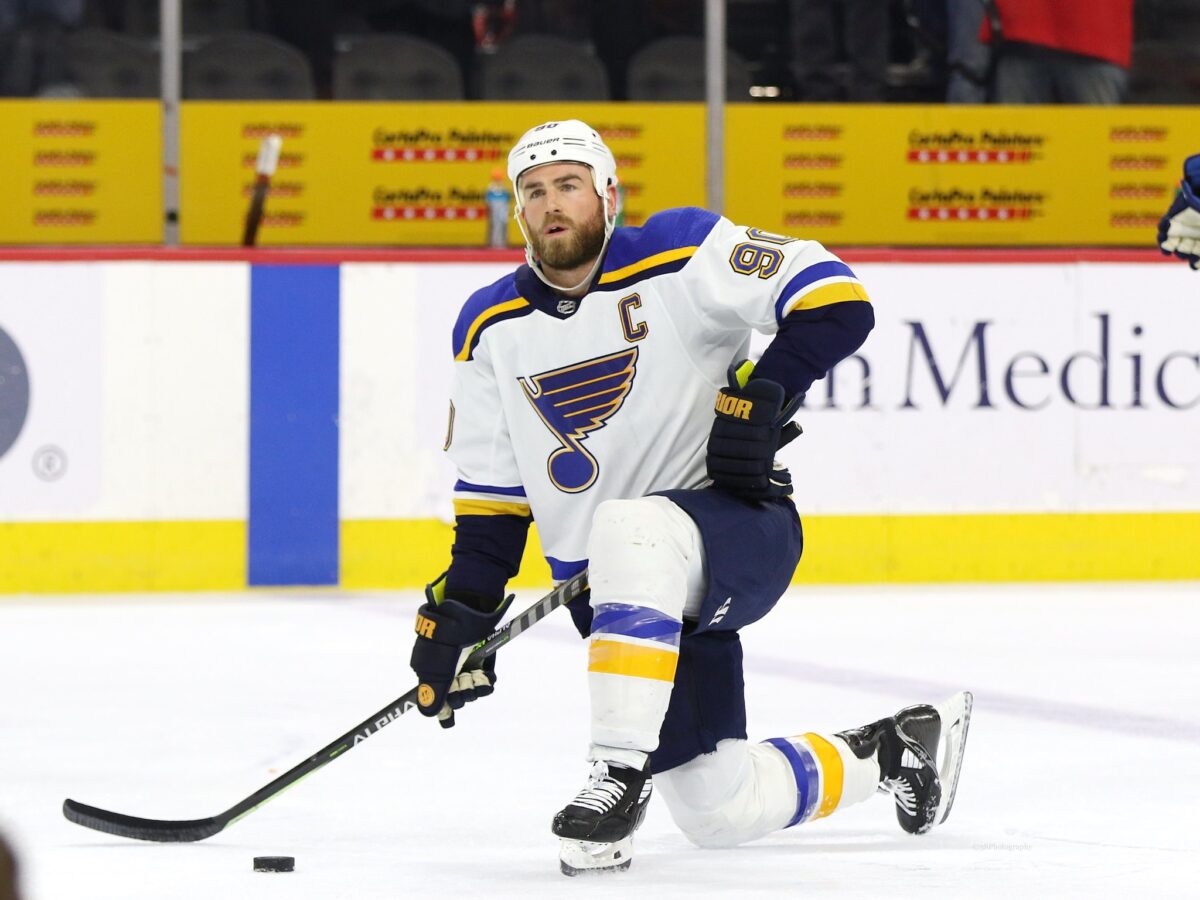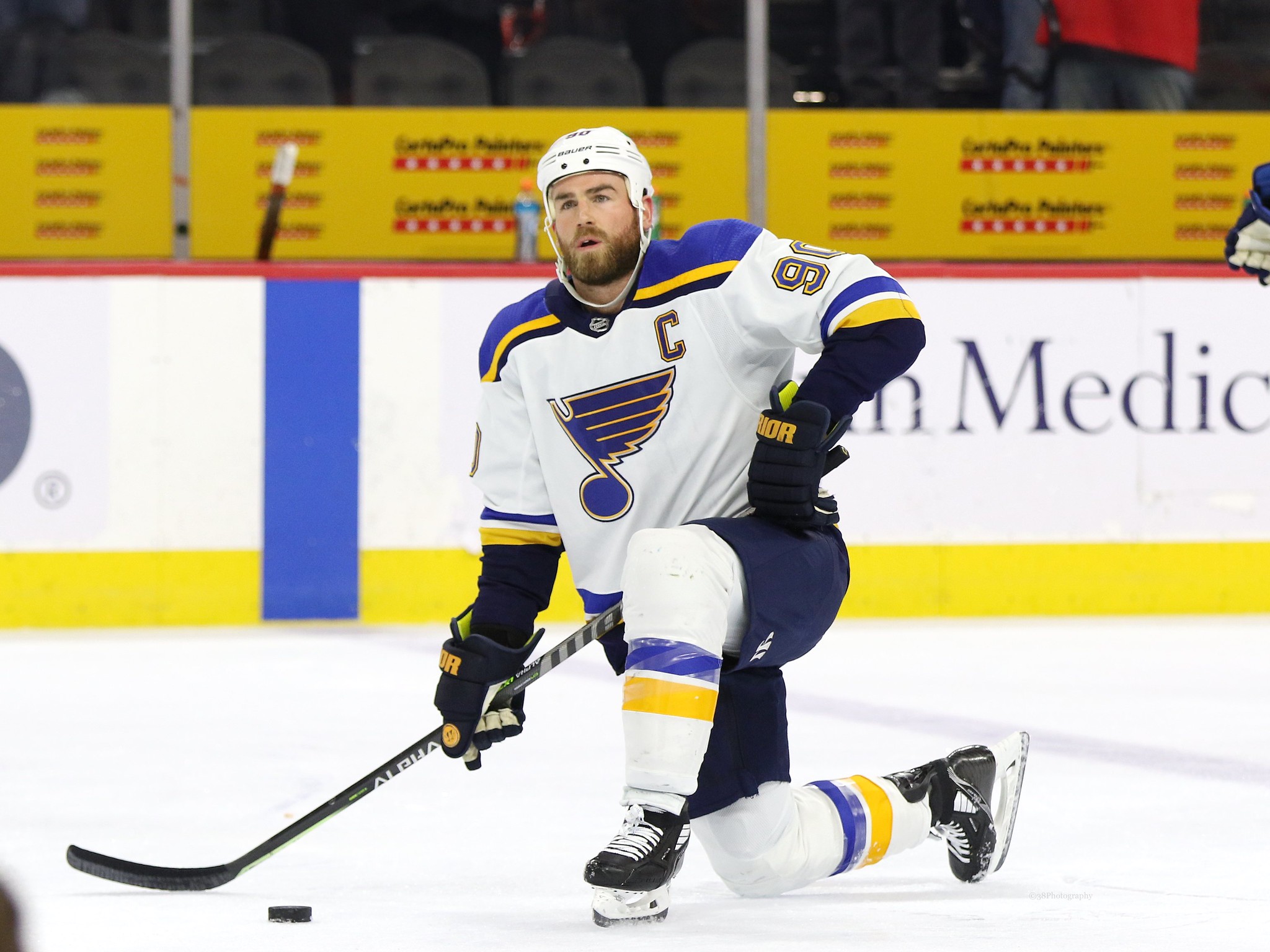 O'Reilly is a two-way center with an elite defensive pedigree (he won the Frank J. Selke Trophy for his work during the 2018-19 season). That same season, he won the Conn Smythe Trophy by helping the Blues win their first-ever Stanley Cup in his first season with the team. That's exactly the kind of pedigree that many GMs will pay through the roof for at the deadline. Even in an underperforming season, O'Reilly is the Blues' most valuable trade chip by far. They cannot seriously pursue a retool of any kind if they don't deal him before the deadline.
Ivan Barbashev
Ivan Barbashev's name sparked controversy this week, as Frank Seravalli initiated, and then his agent later disputed, rumors that the Blues had already told the Russian center that he would be moved before the deadline. Without delving too deep into the Twitter maelstrom, it's easy to understand why Barbashev would be a valuable trade chip: he too is a versatile center with Stanley Cup-winning experience.
While we would like to keep Ivan Barbashev's future contract/pending free agency outside public debate, I can confirm that Frank Seravalli's repot [that Barbashev had been informed the team would not offer him another contract and that he would be traded] is inaccurate.


Dan Milstein, Ivan Barbashev's agent, on Twitter
Barbashev would not fetch as much as O'Reilly, but he might be able to return a second-round pick and/or a decent prospect, especially if Armstrong could generate a bidding war. That said, at just 27, as a homegrown talent and as a mid-lineup player who won't demand a seven-or-eight-year contract extension, Barbashev might be the player it makes the most sense for the Blues to keep long-term. Even so, the value will likely be too much for the Blues to say no to. They should explore the trade market, knowing that a later reunion might still be possible.
Noel Acciari
Now, as we move lower on the list of priorities, we look at two players that likely won't fetch a ton on the trade market but could return enough to force Armstrong's hand. Noel Acciari was on the wrong side of the Blues' successful 2019 Stanley Cup win, but fate brought him to St. Louis on a one-year contract this season. His new home has seen him have a resurgent season.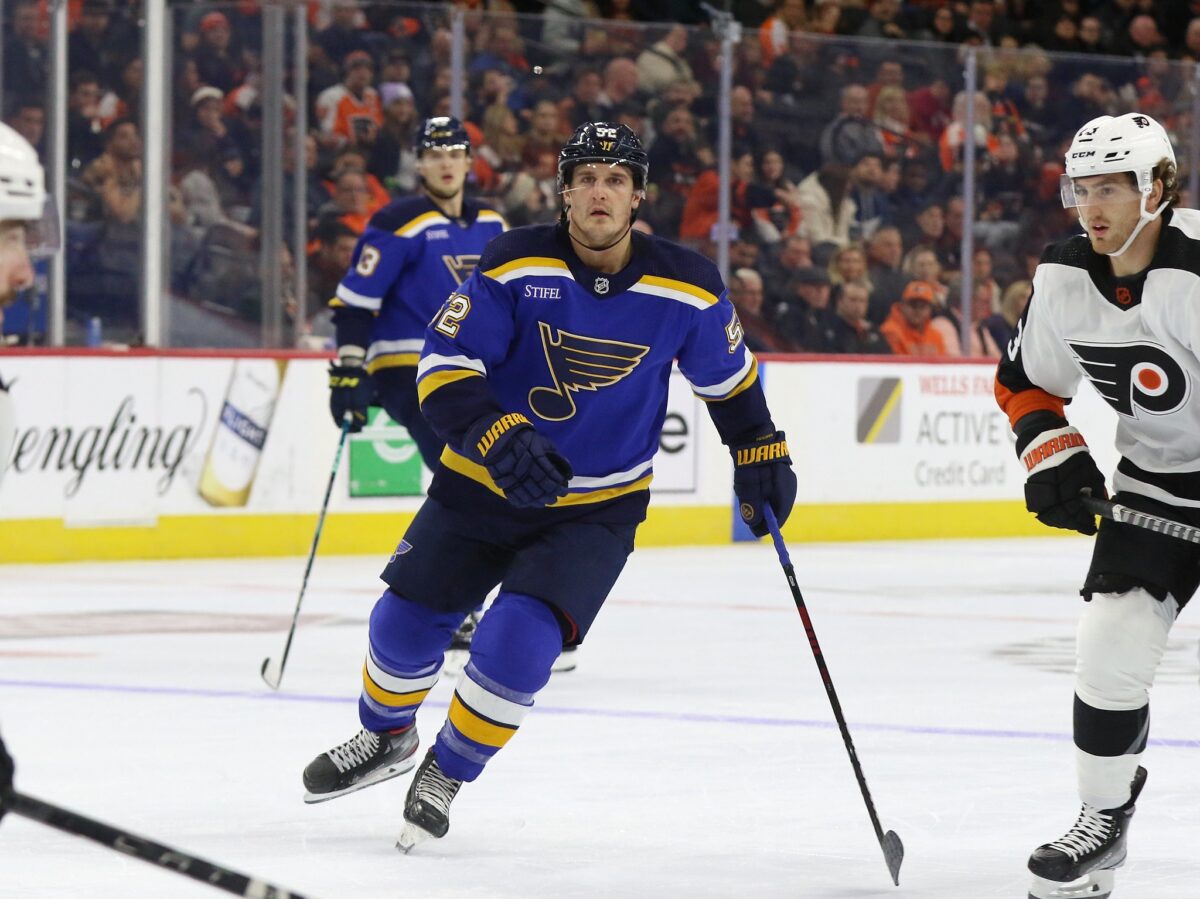 Acciari has become a fixture in the Blues' lineup and scored 10 goals in 51 games, remaining one of the team's most consistent performers this season. The Blues would probably consider bringing him back next year, as such a move would likely still come fairly cheap. But he is also an asset they can easily trade and probably should. Returning value on a one-year rehab project would be a big win for Armstrong, and Acciari might fetch a mid-to-late-round pick to bolster a third or fourth-line on a playoff-contending team.
Niko Mikkola
Of these five players, Niko Mikkola is probably the one Armstrong is least likely to trade. It has been far from his best season, but young, cost-effective defensemen are something the Blues need more of, not less of. Of course, big, strong depth defensemen are always a hot commodity at the deadline, too. So perhaps someone will offer enough to tip the scales in favor of trading the Kiiminki, Finland native. Barring that, though, a reunion between Mikkola and the Blues seems likely next season.
Trade Now, Ask Questions Later
Now that we've looked at who might be traded and why let's talk about the future. The Blues owe it to themselves to maximize this deadline. The 2023 Draft is too deep, and the team's season has been too much of a disaster not to try and rebuild their pipeline and lose a few more games (increasing their draft lottery odds) in the process. But fans should not assume that a departure at the deadline means the last of seeing that player in a Blues' uniform, as Andy Strickland reports.
Of course, trading a free agent makes it somewhat more difficult to come to terms on an extension, especially for players who are likely to command an eight-year contract. But none of these players are likely to do so, with the possible exception of Tarasenko, who is the least-likely player to re-sign. Armstrong needs to have an honest conversation with O'Reilly, Barbashev, and others and tell them that even if they do want to remain in St. Louis long-term, their future with the Blues will be brighter and more competitive if they are traded now. Then they can renegotiate in the offseason. Besides, where would these players prefer to spend the last two months of their season: on a team with no hope of competing or on a team bound for a deep playoff run?
Short-Term Pain, Long-Term Reward
The Blues never expected to be here. Coming into the season, Armstrong likely was thinking more about adding at the deadline than selling. But that is not the hand the season has dealt him. The Blues are in a unique position: they have a bevy of tradeable assets ahead of an incredibly deep draft. Seeing some of these players leave now will be painful, but whether there is a reunion this offseason or not, the future for St. Louis will be brighter if they are traded before the deadline.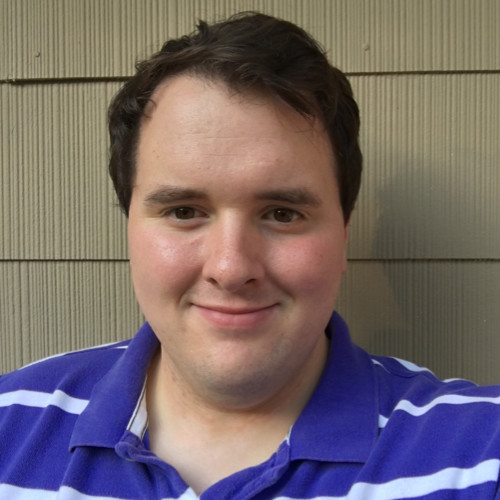 Stephen Ground is a veteran of over three years at THW, focusing on the St. Louis Blues, NHL goaltending, and the annual World Junior Championship. He is the co-host of the Two Guys One Cup Podcast, a hockey podcast focused on the Blues.