The St. Louis Blues have had Doug Armstrong as their general manager since the 2010-11 season. Throughout that time, he's done a great job of bringing the franchise its first Stanley Cup (2019). While his drafts have been hit or miss, he's done very well in the trade market. Ryan O'Reilly, Brayden Schenn, Pavel Buchnevich, Jay Bouwmeester, and other trade acquisitions stand out, while draft picks like Vladimir Tarasenko, Jaden Schwartz, Ivan Barbashev, Robert Thomas, Jordan Kyrou also stand out.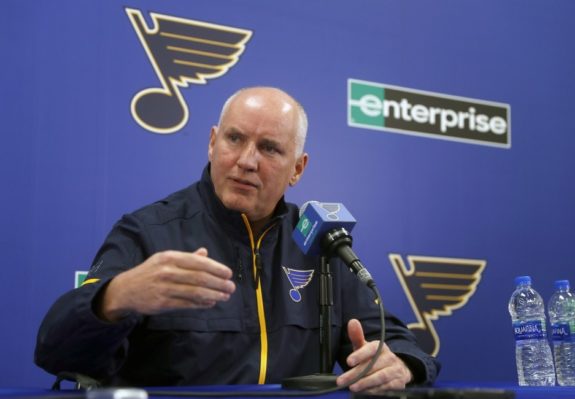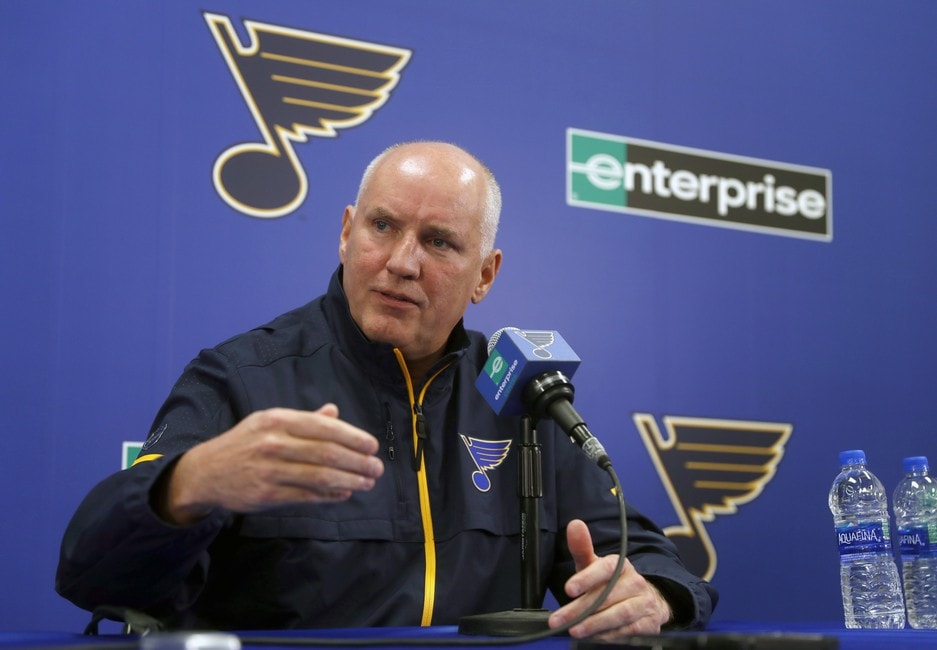 This is a continuation of a series started by my The Hockey Writers' colleague Stephen Ground. He covered the drafts from 2010 to 2018, and I am thrilled to pick it back up here with 2019 and 2020. All credit goes to him for the idea, format, and other parts of this series. Here are the entries from 2010-2019:
Related: Blues Weekly: Losing Streak, Buchnevich, Tarasenko & More
First Round
Jake Neighbours, LW (Edmonton Oil Kings, WHL), #26
I think 2023-24 will be a big season for Jake Neighbours' development. He hasn't had a big enough opportunity to prove himself in the NHL yet. With the Blues expected to undergo a retooling this offseason, it might open up more opportunities for Neighbours, especially since he has improved wildly from last season. He played nine games in 2021-22 before being sent back to the Western Hockey League (WHL). He got off to an up-and-down start this season, but he was much better before the All-Star break.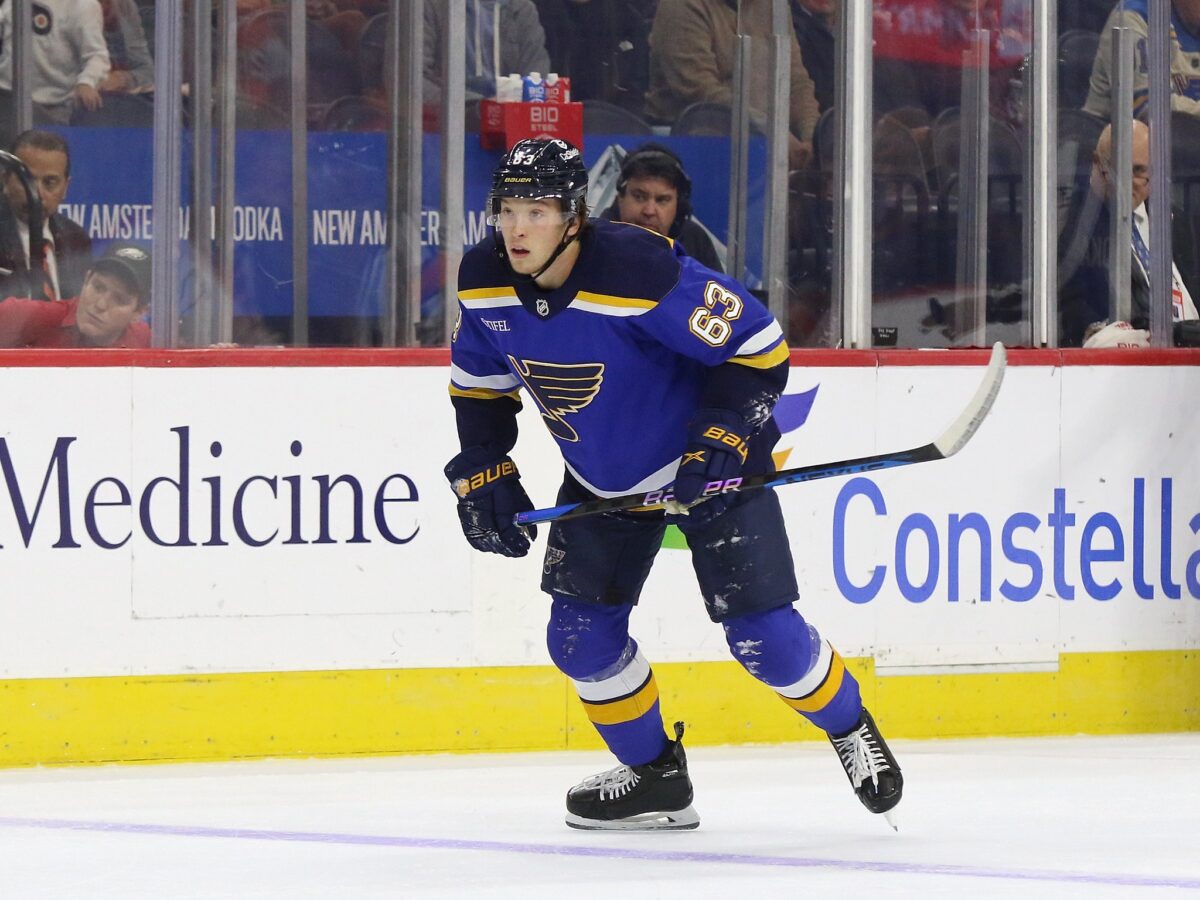 He has developed well in the American Hockey League (AHL), with 14 points in 20 games for the Springfield Thunderbirds. He is now far too good for junior hockey and close to being a consistent performer in the NHL. I've liked what I've seen from him this season, and he should be given more time to flourish in the NHL, especially as his opportunities will expand next season.
Missed Opportunity: John-Jason Peterka, #34
This is as big of a missed opportunity as I could find. There is still time for players selected in the 2020 Draft to grow, and Neighbours is slightly behind John-Jason Peterka of the Buffalo Sabres in scoring. Peterka has 19 points in 48 games this season, playing on the Sabres' second line. While he might be a missed opportunity, I don't think the Blues should regret picking Neighbours yet.
Middle Rounds (2-4)
Dylan Peterson, C (Boston University, NCAA), #86
The Blues didn't have a second-round pick in this draft. They traded that pick to acquire defenseman Marco Scandella from the Montreal Canadiens. But they had two picks in the third round, first selecting Dylan Peterson, a center from Boston University, who was ranked 83rd by The Hockey Writers in pre-draft rankings. He was viewed as a super-talented player with room to grow, as his production was lacking.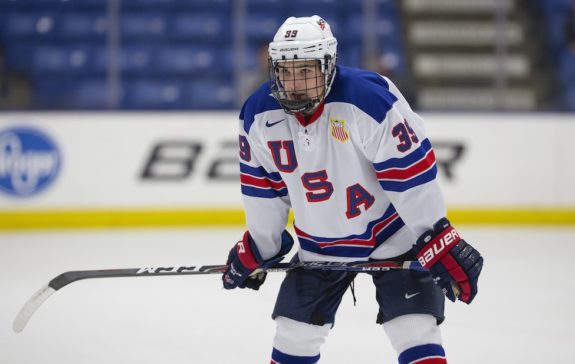 This season has been tough for Peterson. He has two goals in 24 games after scoring 10 in 29 games last season. Going into this season, he was the sixth-ranked prospect in our Blues' top 10 prospects list. He's likely dropped since then, given his tough season, but he's only 21 years old. It's been a disappointing run for Peterson since being drafted, but the talent is there, and the Blues can develop him in the AHL next season.
Leo Lööf, D (Färjestad BK, Sweden Jr.), #88
With the 88th-overall pick, the Blues took defenseman Leo Lööf from Sweden. He could be the Blues' best defensive prospect right now. His defensive ability is improving with his maturity. He is now in his second season in the Finnish Elite League, and he's already surpassed his point total from last season in eight fewer games. The Blues have experience finding quality defensive defensemen in the third round; they drafted Colton Parayko with the 86th overall pick in the 2012 Draft.
---
Latest News & Highlights
---
There's a good chance that Lööf becomes a dependable bottom-pair defenseman for the Blues. It wouldn't surprise me if he is in the NHL at some point in the next two seasons. Expect him to stand out in the AHL when he gets there next season.
Tanner Dickinson, C (Soo Greyhounds, OHL), #119
The Blues took center Tanner Dickinson from the Ontario Hockey League (OHL) in the fourth round. He is another prospect to be excited about. Before suffering a broken femur in Jan. 2022, Dickinson was dominating the OHL. As one of the fastest skaters in the league, he was electrifying to watch and had 47 points in 35 games, including 18 goals. He made Team USA ahead of the World Junior Championships in 2022 before COVID postponed the tournament to the summer, and he couldn't play due to injury. He hasn't played since the injury in a real game, but he should be back and in the AHL next season.
Late Rounds (5-7)
Matt Kessel, D (UMass-Amherst, NCAA), #150
The Blues took another promising defensive prospect in the fifth round, Matt Kessel. Kessel is further along in his development than anyone from this Blues' draft class not named Neighbours. He already has 58 AHL games under his belt and was the 10th-ranked Blues prospect in THW rankings, and unlike Peterson, he's likely risen since then. The size and strength are already there for the 22-year-old. Given his age and experience in the AHL, I'd be stunned if Kessel doesn't get a chance to make the NHL roster next season.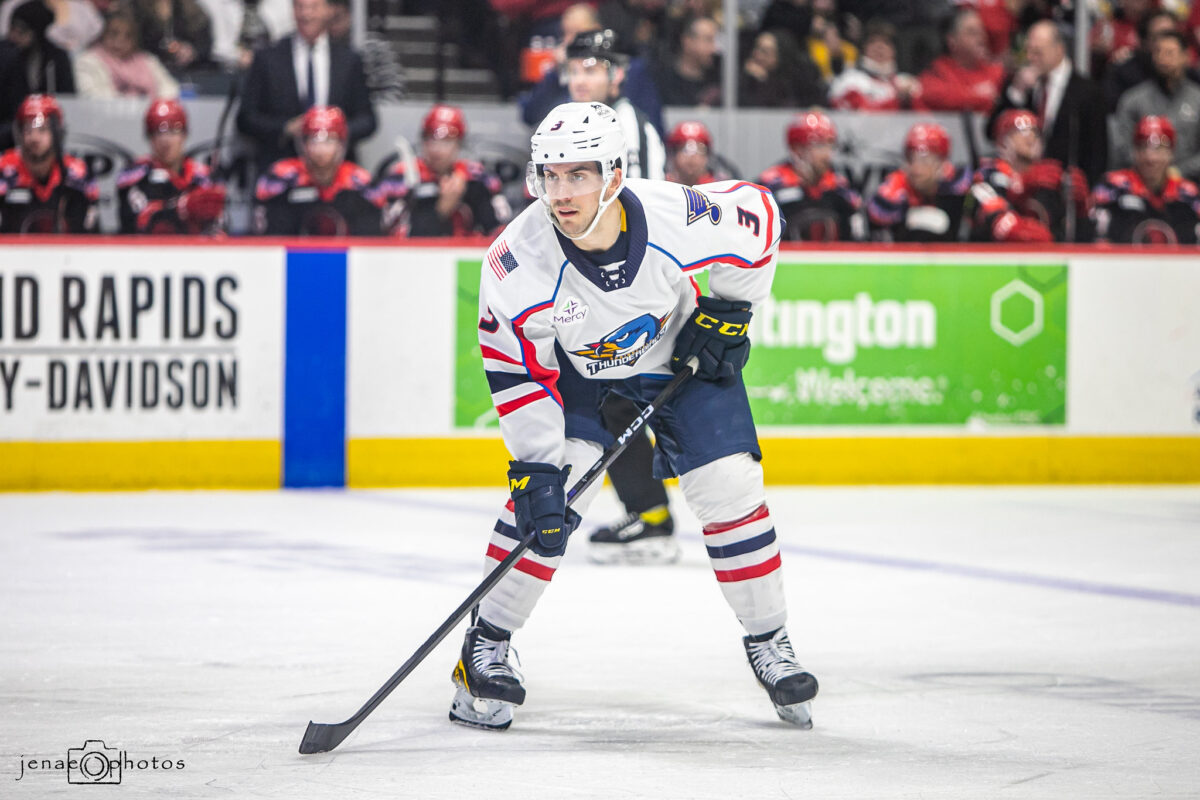 He could play for the Blues later this season, depending on the trade deadline. The club has a lot of viable defensive prospects, but there isn't a ton of quality. While players like Tyler Tucker, Dmitri Samorukov, and others are solid, Kessel has a higher upside than any of them. There is a lot to be excited about his potential moving forward.
Will Cranley, G (Ottawa 67's, OHL), #163
In the sixth round, the Blues took goaltender Will Cranley. Cranley is still in the OHL, playing for the Flint Firebirds. While he's still only 20 years old, his numbers have improved all that much over the past three seasons. In his first season with the Firebirds, he has a save percentage (SV%) of .890 through 35 games. He's probably the fourth-best goaltending prospect in the team's system right now, behind Joel Hofer, Vadim Zherenko, and Colten Ellis. He's still very young, so it's hard to see what he will turn into.
Noah Beck, D (Fargo Force, USHL), #194
I don't have much to add about Noah Beck, who the Blues drafted in the seventh round. He's in his third season at Clarkson University, with 18 points in 26 games and nearing a career high after 22 points last season. He has great size, at 6-foot-4, and that could translate to the AHL, where he could make a career for himself. I'll be curious to see if or when he signs his entry-level deal with the Blues. Remember, the club drafted defenseman Tyler Tucker with the 200th pick in the 2018 Draft, and he made it to the NHL. It's not impossible for Beck to follow his lead.
Final Grade: Realized, N/A; Potential, A
The Blues can get a lot out of this draft. Forwards like Neighbours, Peterson, and Dickinson have a chance to develop into middle-six or bottom-six NHLers. Also, defensemen like Lööf and Kessel have already shown promise. This Blues' class doesn't have superstar potential, but it has a chance to churn out four or five NHL producers. The pandemic filled this draft with unknowns, and overall, this class should end up being solid for the Blues.
---
---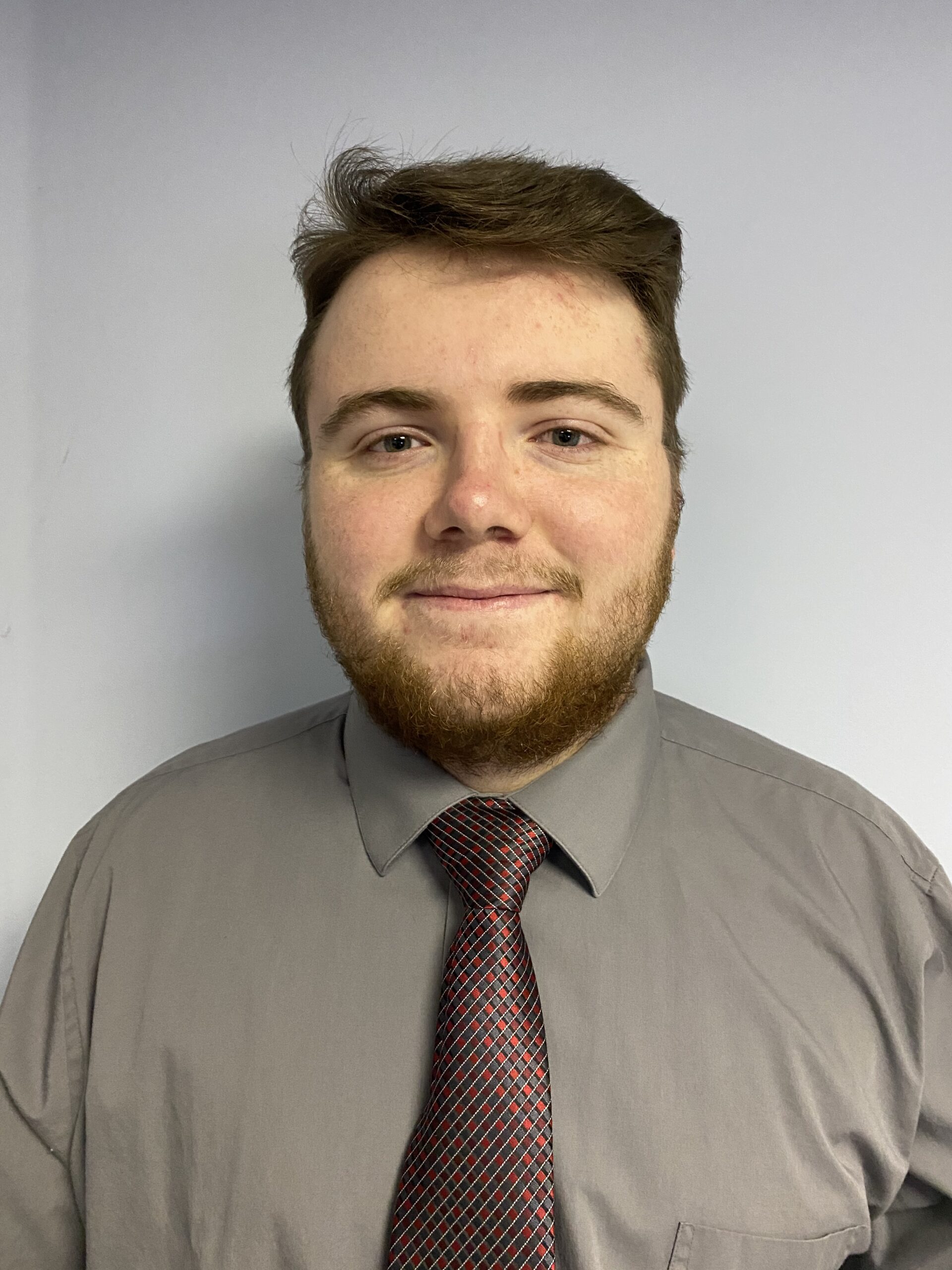 Ethan Carter has been writing at The Hockey Writers for over three years now. He also co-hosts The Blue Note Podcast for the Bleav Network, which covers the Blues and the NHL multiple times per week.