The New York Rangers hit the jackpot when they were awarded the first-overall pick in the 2020 NHL Entry Draft. With that pick, they selected left-winger Alexis Lafreniere from the Quebec Major Junior Hockey League (QMJHL). At the time, he looked to be a cornerstone for the franchise's future success. Although the Rangers have been winning, he has struggled to become the player they selected first overall. As a result, fans have expressed their displeasure, and some even want the team to trade him for a playoff rental at the deadline.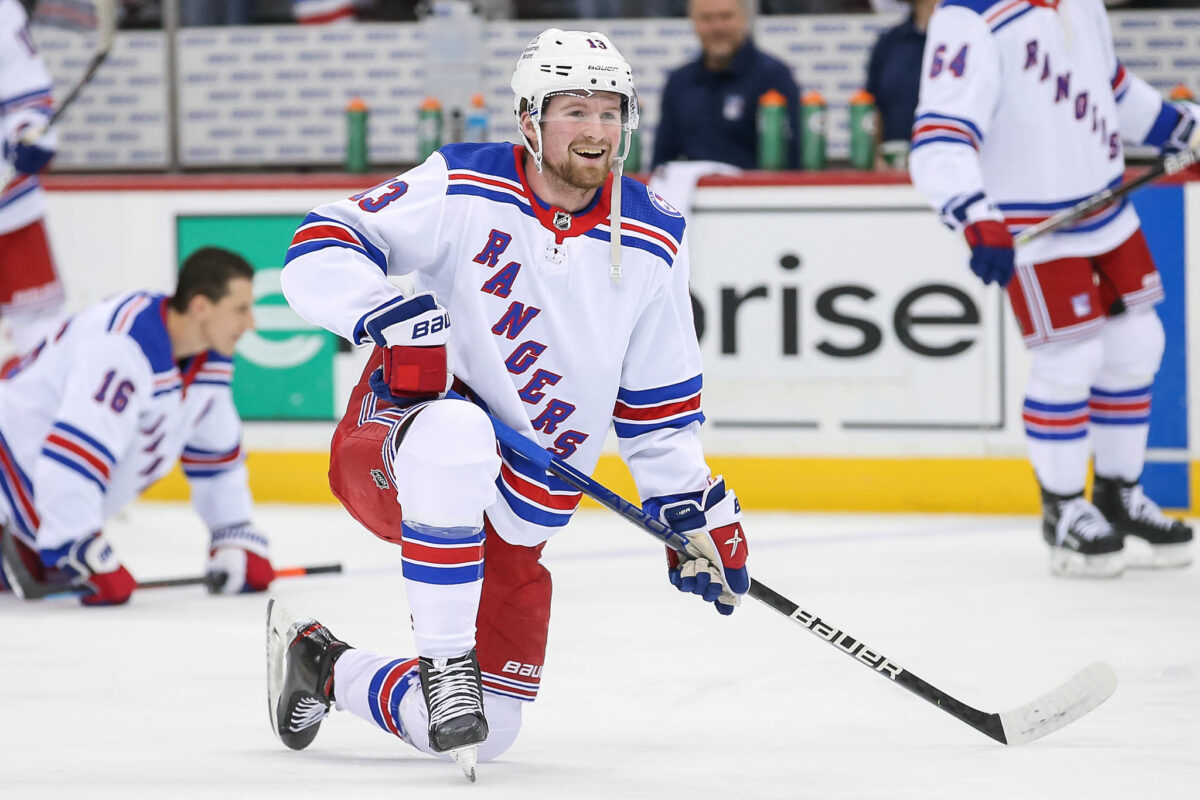 But fans must be patient with the 21-year-old youngster. Many players who have had success take a few years to find their game at the NHL level. Lafreniere is no different.
Past NHL Prospects
Highly-touted prospects throughout NHL history have, more often than not, taken a few years to live up to their potential. Sidney Crosby and Alex Ovechkin are exceptions, not the rule. 
Guy Lafleur
Guy Lafleur was taken first overall in the 1971 NHL Amateur Draft. Like Lafreniere, he was a highly-touted prospect expected to make an impact from Day 1. But for the first three seasons of his career, he did not meet the standard expected of him, with 175 points. In his fourth season, he was a 119-point producer. From then on, he became the driving force behind the Montreal Canadiens dynasty of the 1970s. He was a five-time Stanley Cup champion, six-time All-Star, three-time Art Ross Trophy winner, three-time Ted Lindsay Award winner, two-time Hart Trophy winner, and a Conn Smythe Trophy winner as playoff MVP for the 1976-77 season.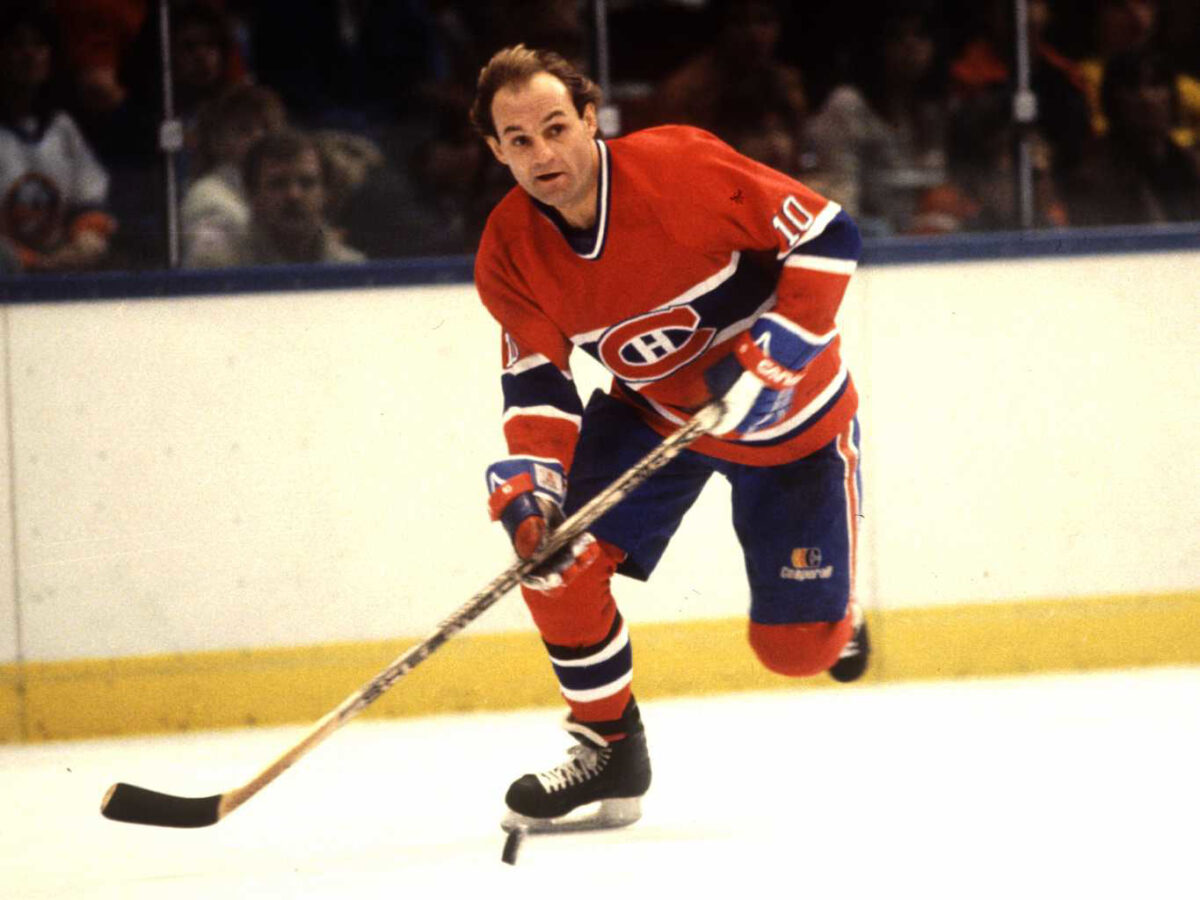 Because the Montreal Canadiens were patient with Lafleur's development, his career blossomed into one of the greatest in history. This is not to say that Lafreniere will have a career remotely close to his. But he is a perfect example of an organization developing young talent the right way. Letting the player make mistakes, learn and develop his game. Not giving up on him when his career is only getting started.
Present NHL Prospects
Recent history has also shown that talented players often take time to realize their potential. The Rangers' cross-state rival, the New Jersey Devils, are developing a young superstar in Jack Hughes. But Hughes is a center, and Lafreniere and his skill set are different. Although a winger needs to be in good position in the defensive zone, their game is more focused on offense than a center's. The Buffalo Sabres are the organization that the Rangers should look at more closely.
Tage Thompson 
The Buffalo Sabres have been plagued by questionable decision-making over the past decade. Whether it was signing Kyle Okposo to a seven-year contract worth $42 million, managing Jack Eichel's neck injury, or signing Jeff Skinner to an eight-year contract worth $72 million, the Sabres have not put themselves in the best position to be competitive.
Related: Rangers' Grinders Goodrow & Vesey Stepping Up
---
Latest News & Highlights
---
Right-winger Tage Thompson looked to be more of the same for Buffalo. His first four seasons in the NHL were abysmal, to say the least. In 144 games, he only posted 35 points (18 goals and 17 assists). In fact, Thompson was not even a competent player during those first four years, with a combined minus-40 throughout that span of time. Sometimes plus/minus can be misleading if the pendulum is not in either direction, especially if the player is an exclusively offensive player. However, Thompson is a power forward, meaning his presence needs to be felt both up and down the ice. A minus-40 is not where he would want to be. But this season, his career has made a complete turnaround.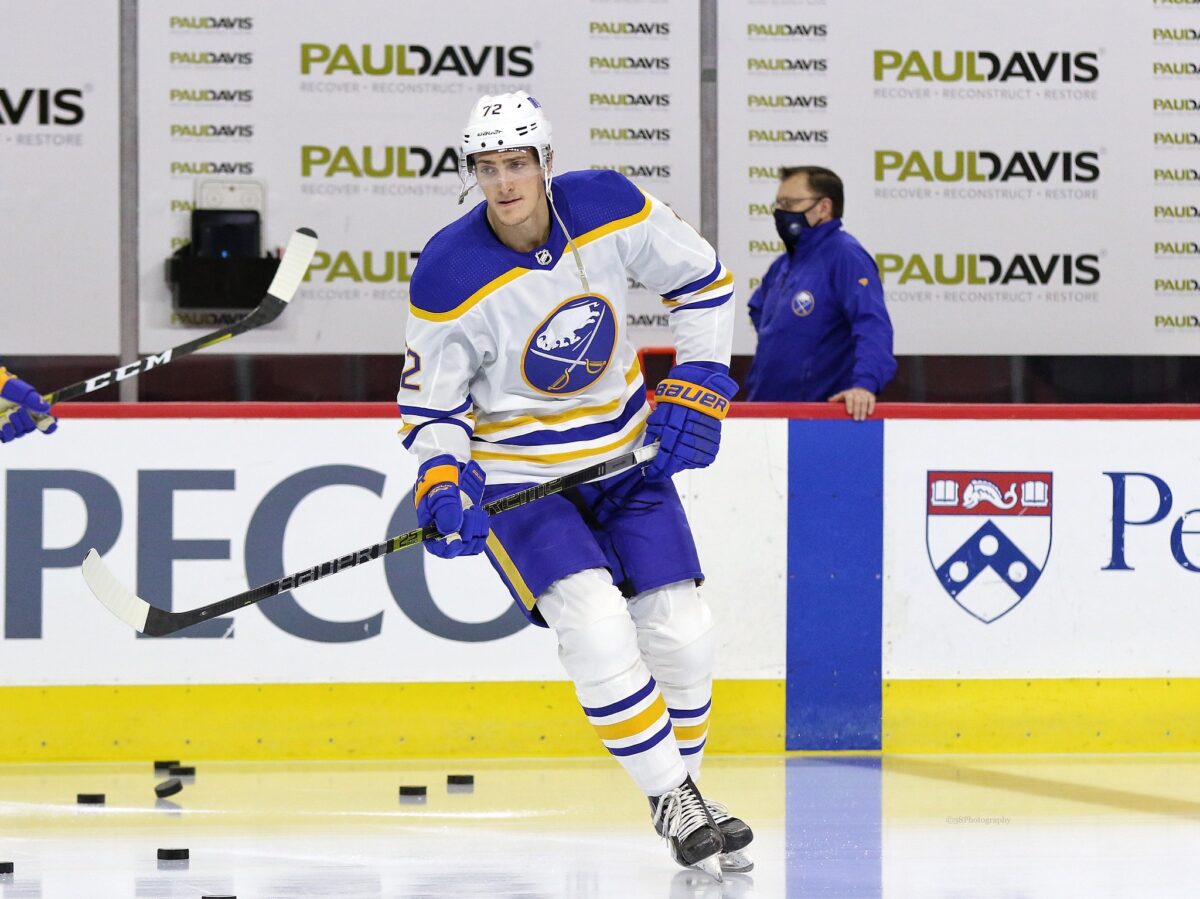 Thompson has 68 points through 50 games (34 goals, 34 assists) and a plus-15 rating. He has almost doubled his point total in one season. It took time, but he is now driving the Sabres toward playoff contention. An organization as dysfunctional as the Sabres took their time in developing a potential superstar.
Rangers Must Be Patient
History has shown that patience is what's best for player development. If the Rangers want to see Lafreniere turn into a star, they must put in the time and resources to help him be the best player he can be.
---
---
Gregory Gullo was born and bred in Staten Island, NY, where he played hockey from 2014-2021. He is a die-hard New York Rangers fan committed to bringing the best analysis on the Broadway Blueshirts.