Las Vegas Raiders quarterback Derek Carr is rumored to go to the Saints, as his time in a Raiders uniform appear to be over. 
Derek Carr, Saints rumored to be suitor https://t.co/LkGm21V5PL via @thewonkypenguin #RaiderNation

— FantasyPros (@FantasyProsNFL) February 3, 2023
After acquiring extra draft capital by trading Sean Payton, the New Orleans Saints could be a player in the trade market for quarterbacks this off-season.
ESPN's Jeremy Fowler noted that some teams interested in Carr will look to rework his contract to facilitate a trade with the Las Vegas Raiders.
Carr's time with the Raiders has almost certainly come to an end, barring some last-minute reconciliation between the two sides. He was benched for the final two games of the regular season, in part because his 2023 salary would have become fully guaranteed if he suffered a serious injury.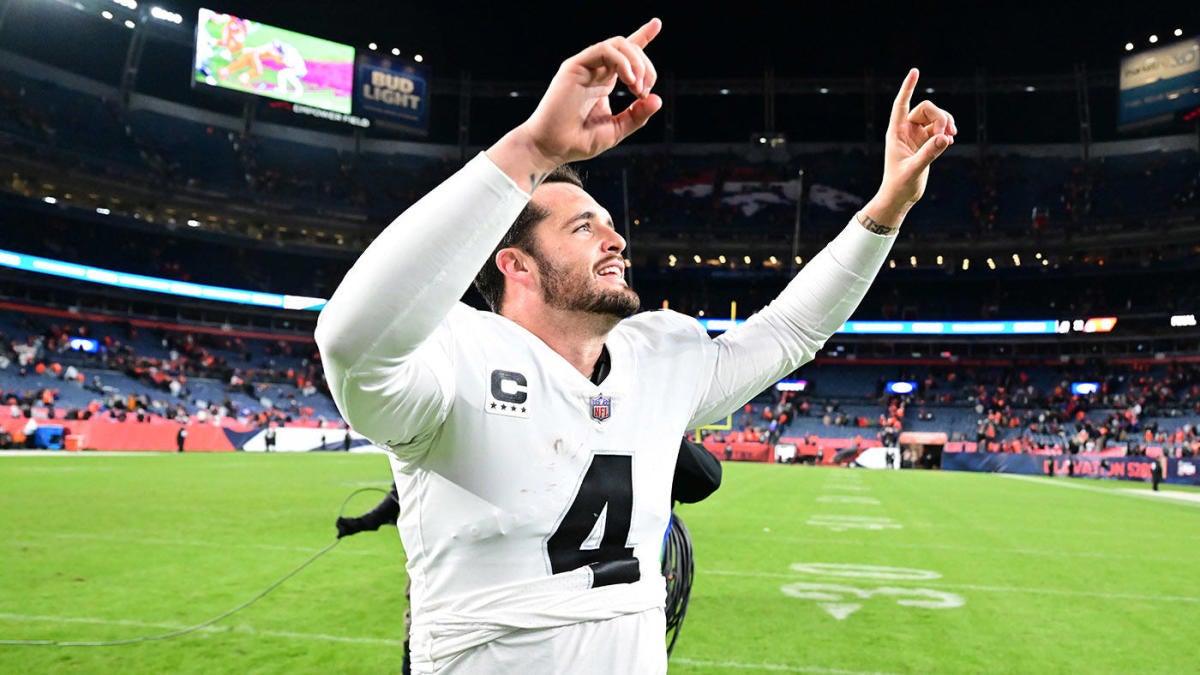 The four-time Pro Bowler sent out a farewell message to Raiders fans on Jan. 12. Carr followed that up with a cryptic tweet on Jan. 21. He said it was the "hardest thing in the world not to jump on every interview and tell the whole truth" about what happened at the end of the season with the Raiders.
If the Raiders are going to trade Carr, they will likely want to find a partner before Feb. 15. That's the date his $32.9 million base salary for next season. $7.5 million of his 2024 salary becomes fully guaranteed on that date as well, however.
Carr said during the Pro Bowl Games on Thursday he has no intention of extending that deadline.
The Saints, however, will have to do some extreme cap maneuvering to make as always. They are currently $57.4 million over the 2023 salary cap. Jameis Winston and Jake Luton are the only quarterbacks under contract.
Tom Brady's retirement has left the NFC South wide open, one of the worst divisions in the NFL.  All four teams in the division will likely be looking at the quarterback market this off-season. If Carr were to end up in New Orleans, however, they would instantly be favorites to win the division according to Louisiana sports-books. 
The Saints used Winston and Andy Dalton as their starting quarterbacks this season. They combined to throw for 3,729 yards, 22 touchdowns and 14 interceptions.
Carr threw for 3,522 yards, 24 touchdowns and 14 interceptions in 15 starts for the Raiders during the 2022 season.