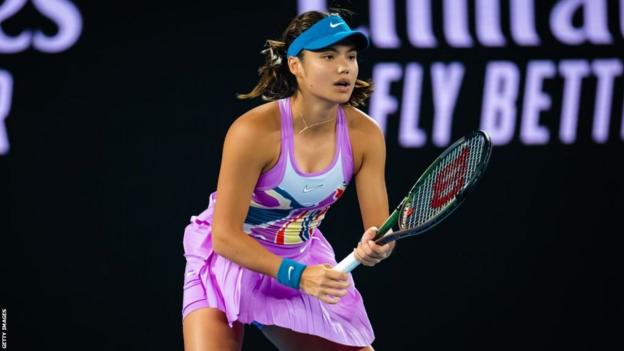 British number one Emma Raducanu has been awarded a wildcard for Indian Wells next month.
The 20-year-old, who won the 2021 US Open, missed the cut for direct entry to the women's main draw after her world ranking slipped to 80th.
She has not played since her defeat by American teenager Coco Gauff in the Australian Open second round.
Fellow Britons Andy Murray and Cameron Norrie have been included in the men's singles draw.
American Taylor Fritz and Poland's Iga Swiatek will defend their titles in California, while Novak Djokovic and Rafael Nadal are also on the entry lists despite question marks over their participation.
Due to his Covid-19 vaccination status, world number one Djokovic – a five-time Indian Wells champion – cannot currently enter the United States.
The US is planning to lift its travel restrictions in May but that will likely come too late for the Serb, with the tournament set to start on 9 March.
Spain's Nadal, who has won the Indian Wells title three times, was ruled out for six to eight weeks after a hip injury hampered him during his exit from the Australian Open last month, but could return in time for the first Masters tournament of 2023.
In 2022, Raducanu exited Indian Wells in the second round, despite beating current world number five Caroline Garcia in her opening match.