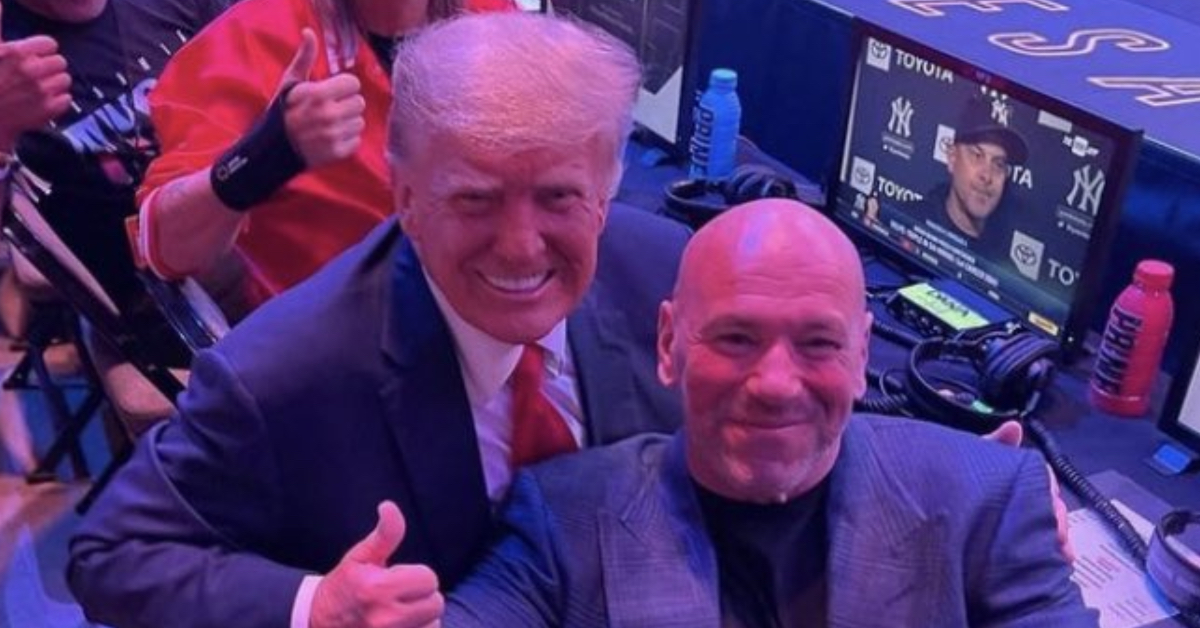 Former United States President Donald Trump is a mixed martial arts fanatic, according to UFC president Dana White.
During the UFC 287 post-fight press conference, White revealed Trump's familiarity with the UFC product.
"So this guy calls me twice a month and will talk to me for an hour about fights that have happened since we last talked," White said. "And he knows everybody. He knows what they did and who they fought last. He's a huge fight fan, loves this stuff."
When asked who Trump's favorite fighters were, White revealed that it was Jorge Masvidal and Colby Covington, who have both been outspoken about their affiliation with the 45th President of the United States.
Donald Trump and the UFC Have Done Business Together
Trump, who was in attendance this past Saturday at UFC 287, has a longtime connection with the promotion that dates back to UFC 31. 
The event was held at the Trump Taj Mahal, now renamed the Hard Rock Hotel & Casino in Atlantic City, New Jersey, in May 2001. 
White, who became UFC president the same year, credits Trump for his early involvement with the company. 
"Donald Trump has been such a good friend to me since the day I met him. When we bought this company, [it] had such a bad stigma attached to it in sport that we couldn't even get into venues," White told Fox News' Tucker Carlson last September. "Donald Trump saw this thing could possibly be big and he offered us to come, do the event at the Trump Taj Mahal, cut us a very fair deal. We went down there and we did the two events with him. He showed up for the first fight, stayed 'till the last fight." 
Trump, who was joined by White, Kid Rock and Mike Tyson, watched all the fast-paced action cageside at UFC 287 in Miami, Florida.