We are in the home stretch before the NHL Trade Deadline and one of the Columbus Blue Jackets' biggest trade assets may be off the table. When it comes to trade targets, they've had the big three — Joonas Korpisalo, Vladislav Gavrikov, and Gustav Nyquist. It's Nyquist that could be off the block following a recent injury. Given that and the swath of externalities surrounding him, it makes the most sense that he actually be re-signed for another season in Ohio.
Nyquist's Season
Nyquist has been on the block this season for good cause. As a veteran with an expiring contract on a rebuilding team, he checks three boxes of what a textbook rental player looks like.
Nyquist was in the midst of a decent season on an indecent team. On pace for around 20 goals and around 40 points is pretty standard for a middle-six winger. It's even better given the lackluster players that he was often relegated to playing alongside. Oft-slotted in beside the Jackets' younger and inexperienced talent he was not playing a ton of even-strength minutes and was regularly the one tasked with masking the defensive deficiencies of his linemates. On special teams he's been a staple of the Jackets' penalty kill and can work on the power play in a pinch. All valuable contributions that would make him a welcome asset to any team.
Things were moving along swimmingly, but just when it seemed like Nyquist would be the top forward for Columbus to trade at the deadline, his season came crashing down.
A shoulder injury not requiring surgery has put Nyquist on the injured reserve for the rest of the season. While he's expected to lose the season, he is adamant that he can push back to be ready for the playoffs should he be traded to a team in the race. However, a trade may not be the right decision anymore.
Nyquist Should Re-Sign
In the wake of Nyquist's injury and with the uncertainty surrounding his return date, his trade value will take a hit. A return that once seemed like a surefire first-rounder, has become a lot more of a question mark. For my money, it makes the most sense to keep Nyquist around Ohio a little longer with a fresh contract.
Related: Maple Leafs Would Be Smart to Acquire Blue Jackets' Nyquist
---
Latest News & Highlights
---
We saw this situation last season with goaltender Korpisalo. An injury hurt his level of play and kept him out for the rest of last season. The Jackets were unable to offload him at the trade deadline. Instead of letting him walk in free agency, Columbus signed him to a one-year extension at a lesser cap hit, which has made him much easier to move ahead of this trade deadline. Essentially, they took a trade chip that went bad, and they lined him up to try to offload him again the following season.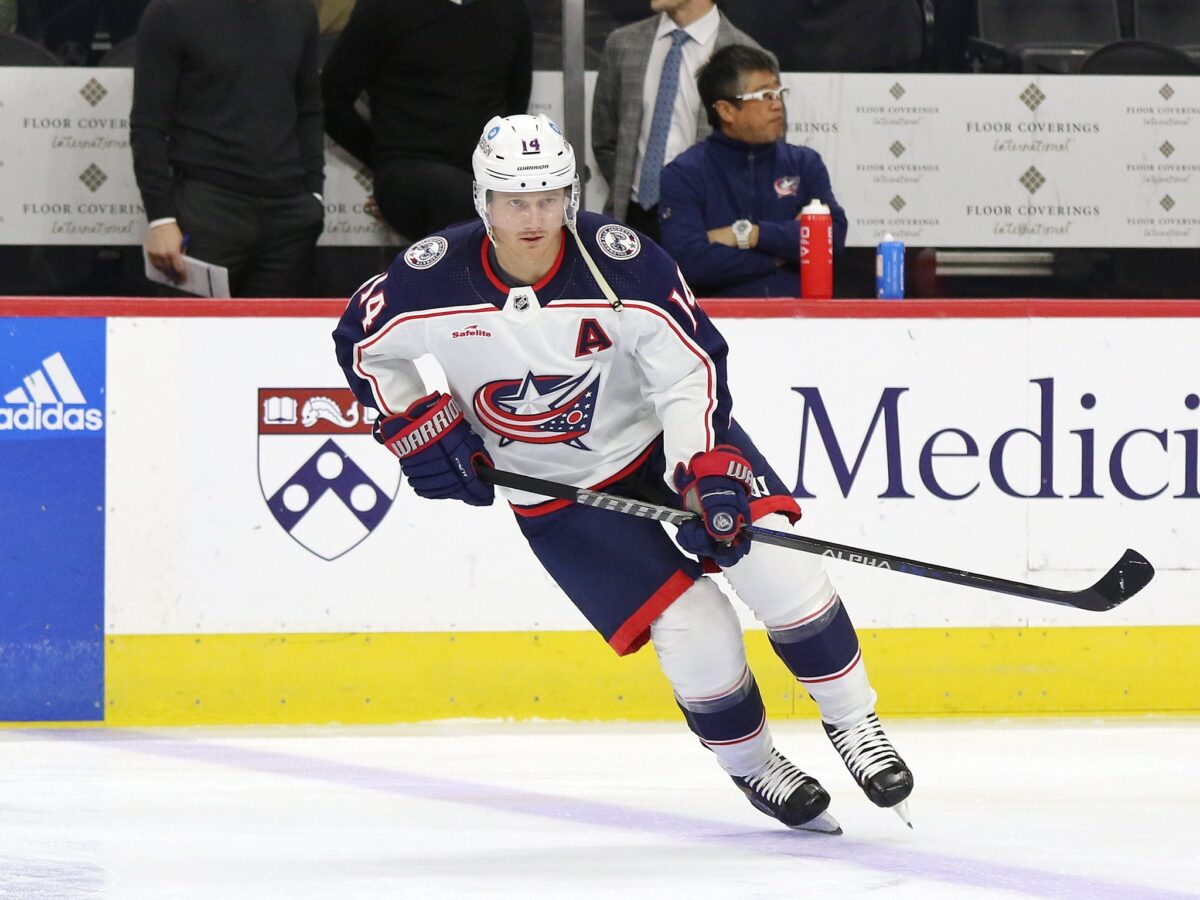 There is slim to no reason not to re-sign Nyquist. I'm not talking about a six-year extension, but a one-year deal makes sense. If he does come back, it will certainly be at a lesser cap hit. He is no longer the $5.5 million player that his current contract suggests. His new number would come in between $3-4 million, which is a much easier number to move next season. It's also a hit that doesn't stop the Blue Jackets from going out and making other signings this offseason.
On top of that, he is well-quoted as saying that he loves Columbus and the organization. He brings a strong quality of leadership as the only active roster player over 30. He brings a lot to the locker room, which would be valuable in the interim until they are able to offload him next season.
At the end of the day, the Blue Jackets should re-sign Nyquist. With the abundance of uncertainty surrounding him, it just makes the most sense for them to bring him back and try to trade him again next season.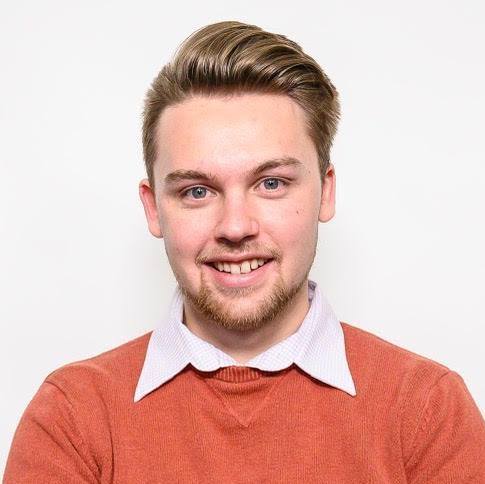 Writer covering the Columbus Blue Jackets for THW since August 2021.
Co-host of the Blue Jackets' focused "Union Junction Podcast" on The Hockey Writers' podcast network.
Also, a radio personality and reporter currently based on Vancouver Island.